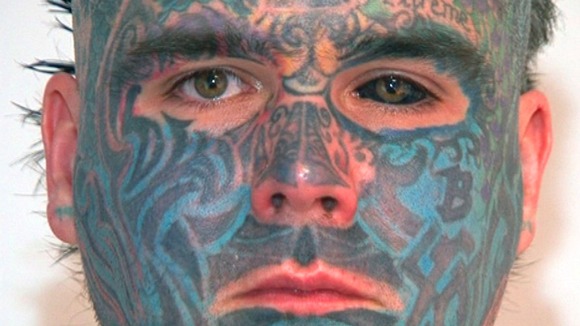 A man from Birmingham who has 90% of his body covered in tattoos has been denied a passport after changing his name to 'King of Ink Land King Body Art The Extreme Ink-Ite'.
The 34-year-old, who was previously known as Mathew Whelan but is now called 'Body Art' for short, changed his name by deed poll four years ago, but he's now been refused a new passport unless he uses his birth name.
Nearly 90% of Body Art is covered in tattoos.
Source:
Tattoo covered man denied passport over name change | Central - ITV News
---
Rights to all content (text, images, videos etc.) with
post source.
If you think these are wrongly attributed
email us